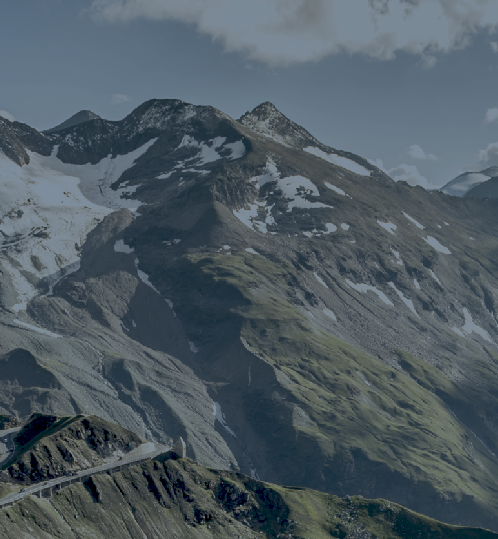 Data Privacy Information
for the Barbaric Group - hereafter called "BARBARIC"
Important Notice:
The EU data privacy rights obligate us to publish the data privacy statement in the main language of the company. As an assistance for customers worldwide, we have automatically translated these informations from German to English without any claim of correctness or validity in this translation. For the legally valid data privacy informations, please refer to www.barbaric.at/datenschutz.
1. Scope of Application
This Privacy Policy applies to Barbaric Group (hereinafter referred to as BARBARIC), which consists of Barbaric Management GmbH and its subsidiaries.
2. Purpose of Data Processing
BARBARIC processes personal data of employees, partners, customers and suppliers for the purpose of providing the business activity and the fulfilment of related legal and contractual requirements.
2.1 Processing of customer, partner and supplier data
BARBARIC stores and processes the personal data provided by interested parties, customers, partners and suppliers for the preparation of offers as well as inquiries and for the processing of orders as well as for the fulfilment of the associated contractual and legal obligations. In order to fulfil legal obligations, the data will also be forwarded to authorities and public bodies.
2.2 Applicants
The contact data and application documents submitted in the course of an application will be electronically processed by us for the purpose of selecting suitable candidates for an employment relationship.
In the event of rejection, the application documents will only be kept in evidence if you give your consent.
2.3 Website & Cookies
2.3.1 IP address
When you visit our website, information is automatically stored on the web server. This includes the browser used, the operating system used, which page brought you to our website, the IP address, the time of access and other information. From BARBARIC's point of view, this data is pseudonymised and cannot be assigned to any unique person without further data sources.
BARBARIC does not evaluate this data as long as there is no illegal use of the website.
2.3.2 Google Analytics
Our website uses Google Analytics, a web analytics service provided by Google Inc. ("Google"). Google Analytics uses "cookies", which are text files placed on your computer, to help the website analyze how users use the site. The information generated by the cookie about your use of the website (including your IP address) will be transmitted to and stored by Google on servers in the United States. Google will use this information for the purpose of evaluating your use of the website, compiling reports on website activity for website operators and providing other services relating to website activity and internet usage. Google may also transfer this information to third parties where required to do so by law, or where such third parties process the information on Google's behalf. Google will not associate your IP address with any other data held by Google. You may refuse the use of cookies by selecting the appropriate settings on your browser, however please note that if you do this you may not be able to use the full functionality of this website. By using our website, you consent to the processing of data about you by Google in the manner and for the purposes set out above.
2.4 Social Media
For marketing purposes and as communication channels, BARBARIC uses the social networks Facebook, YouTube, Instagram, Twitter, XING, LinkedIn, and operates profiles or fan pages there.
On our website you will find corresponding links which will take you directly to the respective profiles of BARBARIC. These links can be recognized by a XING or Facebook logo and are only activated when the visitor clicks on the website. The mere visit of the BARBARIC website does not lead to the passing on of data to these social networks.
2.4.1 Facebook
By clicking on the link you will be forwarded directly to the profile page of BARBARIC (Fanpage).
If the visitor is a Facebook member and does not want Facebook to collect data about him or her and link it to his or her Facebook member data, he or she must log out of Facebook before visiting the website.
We would like to point out that even with logged out accounts and non-members, data is still stored by Facebook. According to Facebook, only an anonymous IP address is stored by non-members.
You can find more information in Facebook's privacy policy: de-de.facebook.com/privacy/explanation
Facebook Insights
Our profile page uses the service "Facebook Insights." This service provides statistics and insights about the behavior of users of our profile page.
We use this information to continually evaluate and improve our service.
From BARBARIC's point of view, the data provided by Facebook Insights is anonymous and cannot be directly attributed to any person.
Memory limitation and deletion
Personal data are deleted as soon as the purpose for which they were originally collected expires and legal retention periods do not prevent deletion.
If, in individual cases, interests worthy of protection exist in these data, these will continue to be retained until the interest worthy of protection has been legally clarified.
Data security
Data secrecy applies to personal data. The data are to be treated confidentially and are protected against unauthorised access, unlawful manipulation or transmission as well as loss and destruction by appropriate organisational and technical measures.
Factual correctness
Personal data must be correct, complete and up-to-date. Appropriate measures will be taken to correct outdated, incorrect or incomplete data.
Contact form
After you have submitted the contact form, the controller will process personal data entered into that form in order to execute your inquiry based on the consent you have given by submitting the form.
You have no legal or contractual obligation to provide personal data. If you do not provide personal data, you will simply not submit and we cannot process your request.
You may withdraw your consent at any time in writing, without prejudice to the lawfulness of processing operations that are carried out based on your consent until you exercise your right of withdrawal.
Fields:
Company
First Name
Surname (required)
Address
Postcode/Town
E-Mail (required)
Telephone
Issue
Your Message
4. commitment to data secrecy
All employees of BARBARIC and the employees of the Group companies are contractually bound to secrecy and are regularly informed and trained in the safe handling of personal and other critical data.
5. data security
The protection of confidentiality, availability and integrity of data is an essential task of BARBARIC. This applies equally to trade secrets, customer data, personal data and other critical information.
For this purpose, technical and organizational security measures are established and continuously improved according to the state of the art and internationally recognized best practices as well as security standards.
6. data protection officer
BARBARIC is not in need of appointing a Data Protection Officer as Article 37(1) of the EU-DSGVO is not applicable.
Given the importance of data protection, BARBARIC has decided to voluntarily appoint a data protection coordinator. This coordinator is available to the data subjects and the data protection authority as a contact point and takes care of the data protection topics in the group of companies.
The data protection coordinator for the BARBARIC group of companies is:
Florian Barbaric
Barbaric Management GmbH
Pummererstraße 12, 4020 Linz, Germany
E-mail: datenschutz@barbaric.at
7. rights of the data subjects
Any data subject whose personal data are processed by BARBARIC has the possibility at any time to invoke the rights of the data subjects and to assert them with the Data Protection Coordinator of BARBARIC.
In order to exercise your rights, you may at any time send a written request to datenschutz@barbaric.at
Data subjects can at any time request information about which personal data about them are processed and what purposes this processing serves.
Information
Data subjects can request information at any time as to which personal data about them are processed and what purposes this processing serves.
Correction
Data subjects have the right to request the immediate rectification of incorrect personal data concerning them.
Restriction
Data subjects shall have the right to object to the processing if the accuracy of the data concerning them is disputed, the processing is unlawful, the data are no longer necessary for the processing or the data subjects have objected to the processing.
Withdrawal
Data subjects have the right to object at any time to the processing of personal data concerning them.
Transferability
Data subjects have the right to obtain the personal data concerning them that they have provided to BARBARIC in a structured, common and machine-readable format. You also have the right to request the transfer of this data to another person in charge, if technically feasible.
Transferability applies only to personal data processed by automated means.
Deletion - right to be forgotten
The data subject shall have the right to obtain the immediate erasure of personal data concerning him or her if the legal basis for processing the data is lacking or ceases to exist, if the processing is opposed, if the processing is unlawful and if there are no legal periods for its retention which prevent its erasure.
Data security also has a high priority with regard to data subjects' rights, which is why the assertion of data subjects' rights is only possible after the data subject has been identified beyond doubt.
You also have the right to complain to the data protection authority at any time. (Austrian Data Protection Authority, Wickenburggasse 8, 1080 Vienna, dsb@dsb.gv.at).
8. data transmission
Personal data will only be transferred to recipients outside the Group and recipients in EU third countries in accordance with applicable laws and on a lawful basis and in compliance with the highest standards of confidentiality and data security.
As part of the group-wide processing of data, personal data is exchanged between companies of the BARBARIC Group. This exchange is regulated by contracts for joint processing as well as by contract processing agreements.
BARBARIC also makes use of various contract processors for processing. All contract processors are contractually bound by a contract processor agreement to comply with the legally applicable data protection regulations.
9. continuous control and improvement
The continuous improvement of quality and processes has a very high priority at BARBARIC. Compliance with the data protection guidelines and the applicable legislation and the effectiveness of the data protection and data security measures are continuously measured and increased in order to ensure an optimal course of data protection measures.
10. Cookies
This website uses cookies.
Cookies are files which enhance the user-friendliness and efficiency of websites. A cookie is a tiny text file, which stores information. When you visit a website, a cookie can be stored on the computer of the person visiting the website. If the user visits the website again, the website can read the data of the previously stored cookie and determine if the user has already visited the website before and which parts of the website are of particular interest for that user.
More Information on cookies is available at WIKIPEDIA.
Cookie Settings
You can adjust the settings of your browser to allow or to block cookies. The location of these settings depends on your browser. Detailed information is available via the help function of your browser.
If you have disabled cookies, you might not be able to use the full functionality of this website.
Cookies on our website
Our website uses the following cookies:
Absolutely necessary content to guarantee fundamental functionality of the website:
Cookie Consent: To store the consent to the use of cookies.
gaOptout: To store the opt-out of Google Analytics
Google Analytics Cookies:
_ga: Used for distinguishing users.
_gat: Used to throttle the request rate.
_gid: Used for distinguishing users.
Cookie Settings:
11. Server Log File
This website uses server log files to process the following personal data in order to monitor technical functionality and to improve the security of operation of the webserver based on the overriding legitimate interest of the controller (technical security measure):
Accessed content
Time of server inquiry
Type / version of browser
Applied operating system
Referrer URL
IP address
Host name
How long are logfiles stored: Mailserverlog:
Mailserverlog 2 Month
Backups are stored encrypted for 10 days